Summer is here and there is no better place to enjoy family fun than San Antonio Texas! San Antonio has so much to offer visitors of all ages - you are going to want to stay a while to take it all in. The Fairmount Hotel is located in downtown San Antonio making it a wonderful vacation home base while enjoying the nearby San Antonio attractions, many within walking distance of the hotel!
Whether it's watching the Dallas Cowboys during their 2009 training camp at the Alamo Dome, The Ford Canoe Challenge on The Riverwalk or taking in The Houston Street Fair & Market: Car Show that brings you to San Antonio . . . The Fairmount Hotel is close to all the fun and excitement that Downtown San Antonio has to offer!
While you're here, Luke (our Pet Concierge) reminds you keep your pets safe and comfortable while on vacation. Check out our "Pet Traveling Tips" below. Be spontaneous and enjoy all that The Fairmount Hotel and San Antonio has to offer. For reservations, call us today at 210-224-8800 or 877-229-8808. As always, we appreciate your business and look forward to welcoming you back again soon!
View The Fairmount Hotel's eNews ONLINE as a Web Page To view this email as an online web page, use the above link.


IN THIS ISSUE:
Fairmount Special: San Antonio Local Special
Fairmount Special: Summer Special
The Ford Canoe Challenge
Dallas Cowboys Training Camp at The Alamo Dome
Houston Street Fair & Market: Car Show
Featured Attractions . . . The San Antonio Riverwalk
The Fairmount Hotel and Scenic Loop Cafe
Follow the Fairmount on Twitter
Pet traveling tips from Luke (The Fairmount's Pet Concierge)
Guest Comments - See What Our Guests are Saying!
Two Ways to Save at
The Fairmount This Summer
Summer Special
Stay 2 nights and get the third night FREE!
Book three nights, get the fourth free! Offer Expires September 30, 2009 San Antonio Local Special Show your Driver's License with your San Antonio address
and receive 10% off your stay!

---

41st Annual Paseo del Rio Association
Ford Canoe Challenge Saturday, August 15, 2009
Over 90 canoe teams compete in the FORD Canoe Challenge . . . Local celebrities, city officials, Corporate teams and Boy Scouts & Girl Scouts compete in timed heats. The race begins at the Chamber of Commerce, heads east through and around the Convention Center Lagoon, through the River Center Mall Lagoon and ending back at the Chamber of Commerce. (7am-11am) Presented by the Tower Life Building.
---

Twitter is a free service that lets you keep in touch with people through the exchange of quick, frequent answers to one simple question: What are you doing? Join Twitter Today to start receiving The Fairmount's tweets.
---
Dallas Cowboys Training Camp at The Alamo Dome
The Alamo Dome is less than 1 mile from The Fairmount Hotel making us a great place to stay while you are in town attending The Dallas Cowboys Training Camp events.
Watch The Cowboys Train Now thru August 19!
The Cowboys schedule for camp includes 11 two-a-days, with the sessions starting at 8:50 a.m. and 3:15 p.m.. Practices are open to the public and free of charge, however parking is $10.
---
Pet Traveling Tips from Luke (The Fairmount's Pet Concierge)
Keep your Pets Safe While you are on Vacation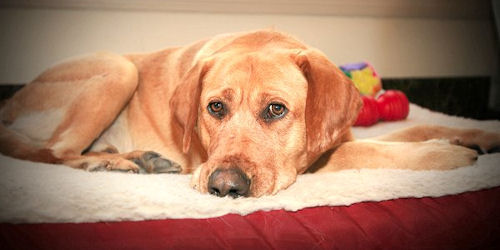 Acclimate your pet: Be certain that your pet is accustomed to traveling in a car. If not, try a series of shorter trips before taking a long one.
Before driving: Feed your pet lightly before beginning the trip, about one third of their normal amount. Save the remainder and feed it to them once you've reached your destination.
While driving: If the weather is warm, use your air conditioning. Always make sure that air is being circulated frequently. Restrain your pet, using a pet seat belt or secured carrier. Never let your pet ride unrestrained in the back of a truck. Don't allow your pet to stick its head out the window. Take breaks at least every three hours to allow your pet to exercise and relieve itself.
During rest stops: Don't allow your pet to run loose at rest areas. A pet can become lost, run into traffic, or get involved in a fight with another animal. Never leave your pet unattended in the car for any amount of time, especially during warm or cold weather. A car parked in the sun can quickly become overheated and shade moves. Additionally, your pet can become a target for theft. If you want to leave your car for any length of time and can not bring your pet, contact a local kennel or veterinarian for their day rates.
View a complete listing of Pet Travel Tips from Takeyourpet.com
---
Featured Attractions . . . The San Antonio Riverwalk
The Riverwalk Just Got Bigger!
The San Antonio Riverwalk is one of the most popular Tourist attractions in Texas. In May 2009, The River Walk's new "Museum Reach" opened, stretching north along the San Antonio River and connecting the existing River Walk to the San Antonio Museum of Art and the 125-year-old Pearl Brewery building, where shopping, dining and entertainment venues are planned.
Creative Addition
There are new public art installations along the River Walk Museum Reach, featuring local, national and international artists. Each is unique and most are linked to a bridge or overpass and include waterfall, audio and kinetic elements. One of the best ways to see the new art installations along the River Walk Museum Reach is a sunset taxi ride. You'll see the full charm and beauty of the art lit up in the darkness.
Read more about the 1.3 mile San Antonio Riverwalk Extension (0.8 miles from Fairmount)
The Fairmount Hotel and Scenic Loop Cafe & Bar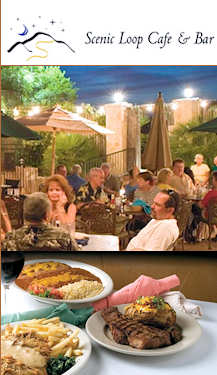 Receive a Free Desert with Purchase
Stay at The Fairmount Hotel and take a beautiful drive out in the Hill Country. Eat at the Scenic Loop Cafe & Bar, mention the Hotel and you'll receive a complimentary dessert with a purchase of an entree, 1 per guest check.
More About The Scenic Loop Cafe & Bar
In 1991, a native Texas family conspired to create a beautiful setting in the Hill Country where folks could gather and enjoy good food and drink. In the spirit of Texas hospitality, Scenic Loop Cafe & Bar was born. "We wanted a place where we would like to go, where we could wear our jeans, or dress up depending on our mood or occasion. A special place where friends could meet to celebrate life's moments."
Visit The Scenic Loop Cafe's Website for more information
. . . . . . . . . . . . . . . .
Houston Street Fair & Market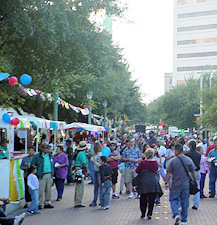 Saturday, August 29 - Car Show
Houston Street Fair & Market is a FREE one-day event that offers San Antonian's and their families a place to come together and have fun. The event takes place on the last Saturday of each month, from Noon to 6 pm.
Each month the Houston Street Fair has a different theme and the month of August features the Annual Car Show. The fair offers rides, face painting, storytelling, handmade art and crafts by local artists, drinks, food and more!
Visit The Houston Street Website for more information
. . . . . . . . . . . . . . . .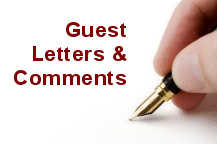 Great Experience!
"Great Experience! My wife and I stayed at the Fairmount for 7 nights and were extremely pleased. We were treated like royalty. The staff was attentive, accomodating, and professional! This hotel is classy and it has character. I would highly recommend this hotel (we plan to stay here the next time we're in San Antonio)."
. . . . . . . . . . . . . . . .
Take a Virtual Tour of
The Fairmount Hotel
See why they call The Fairmount "The Jewel of San Antonio"
. . . . . . . . . . . . . . . .
Read More About The Fairmount Hotel
"A stay at The Fairmount is like discovering a treasure chest full of individually designed jewels. Every suite is unique, with its own inviting and luxurious personality."